Geneva Cruz Goes Au Naturel in New Pro-Vegetarian Ad
Move aside, Mother Nature. Stunning model, singer, and 2009 Philippines' Sexiest Vegetarian Celebrity winner Geneva Cruz is baring all in PETA Asia's new advertisement encouraging people to "Go Natural. Go Vegan."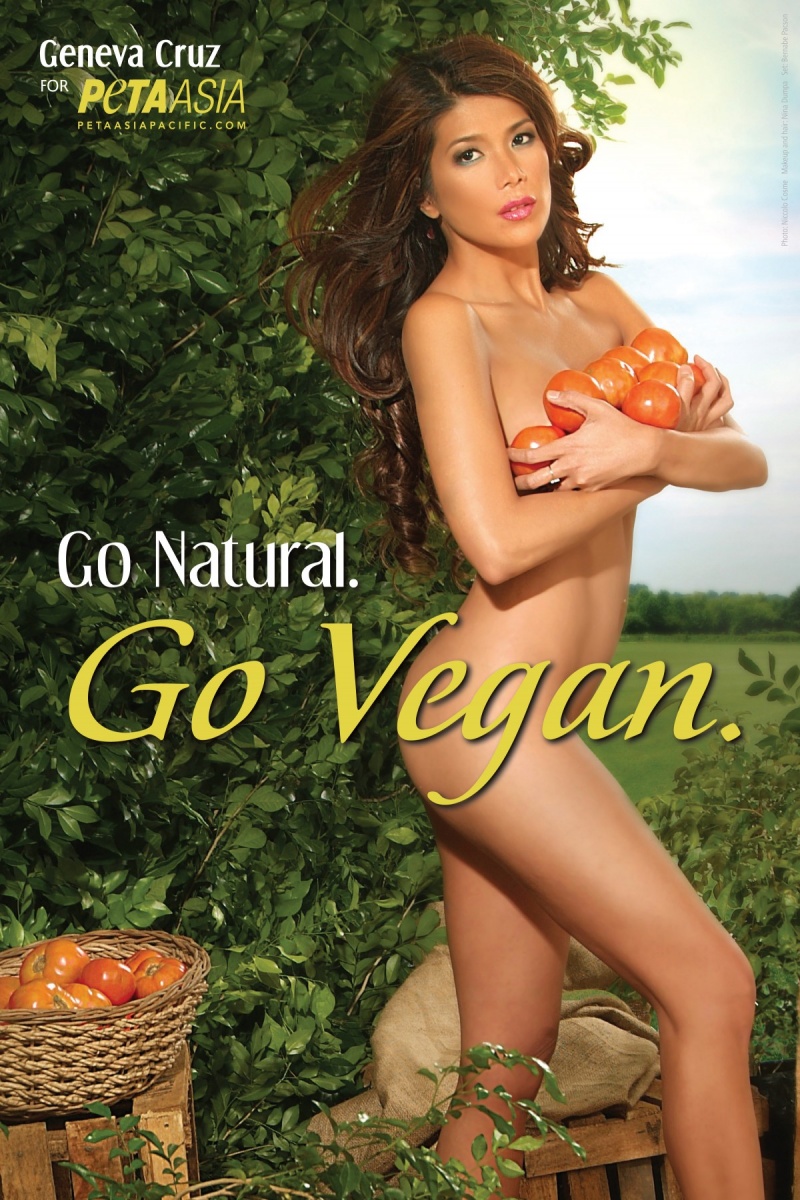 Talk about ripe for the picking—there's nothing better than a fresh, juicy tomato. And Geneva knows that fruit, vegetables, and other plant-based foods are wholesome and nutritious, unlike meat and dairy products, which can contain a slew of dangerous chemicals, including dioxins, antibiotics, pesticides, herbicides, and even arsenic.
Geneva—who has graced the pages of FHM, UNO, and Maxim magazines and appeared in another provocative PETA Asia advertisement reminding people that all animals have the same parts—went vegetarian at 15 after filming a shampoo commercial with animals in their natural environment.
Says Geneva, "We were at this location in Palawan where all the animals were just roaming free. All I had to do was feed one of them and say, 'Natural!' We kept doing that, take after take. … I couldn't support the meat industry anymore. Not after that."
Now a staunch vegan, Geneva says, "For me, being vegan is not about the diet. It's really about my love for all creatures." Animals are made of flesh, blood, and bone, just as humans are. They have the same body parts, the same five senses, and the same range of emotions. We all feel fear and pain, and none of us wants to die violently.
If you want to save animals from a violent death—and eat more naturally—please pledge to go vegan for at least 30 days. We'll send you tips to help you go natural too.