Sculptures Show True Pain of Fur Industry
PETA Asia has teamed up with Ogilvy & Mather to take its anti-fur campaign to new levels. The leading ad agency created a provocative art installation and corresponding social-media crusade centered on a series of unique sculptures created by acclaimed artist Xie Yong, professor of the Shenyang University Art Department.

The lifelike sculptures portray the animals most threatened by China's fur trade, such as rabbits, minks, and foxes. Instead of wearing their own fur, the animals are covered in coats of needles to signify the intense pain that they experience at the hands of fur traders. The animals will be exhibited at the Zhuo Zhan Shopping Center in Shenyang, and everyone who visits the installation can instantly take an online fur-free pledge.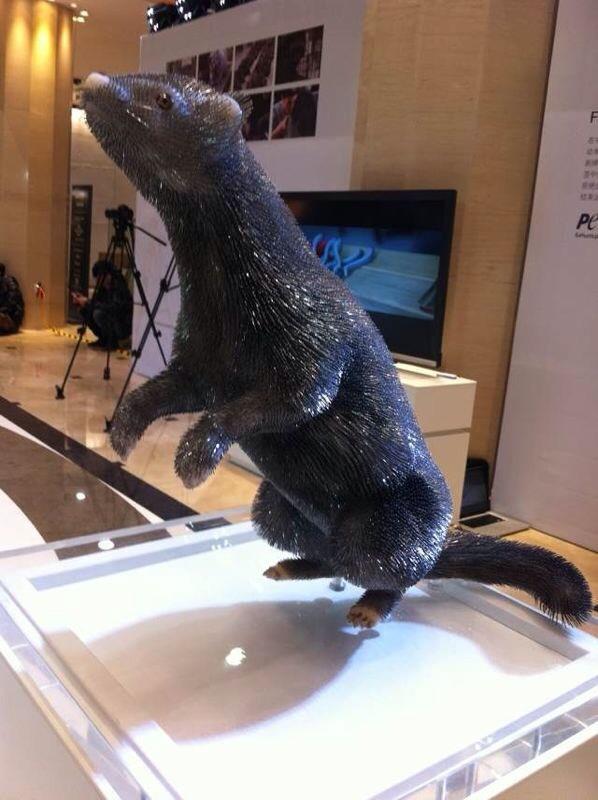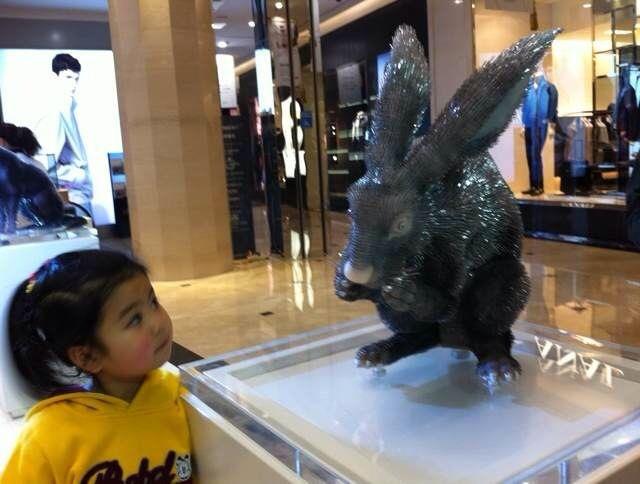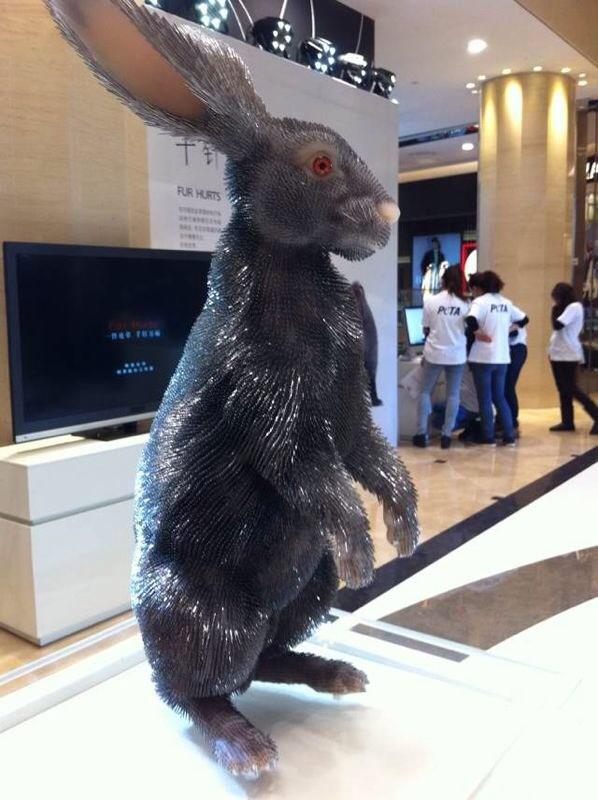 Unimaginable Cruelty
In the fur industry, animals are kept and killed far away from the eyes of the public. The grisly scenes of undercover video footage show rows of distraught animals caged in tiny cells and covered in urine and feces. They also show fur traders barbarically killing the animals, often with just a metal bar or by whacking them against the cold ground. Some animals are skinned while they are still alive.
You Can Help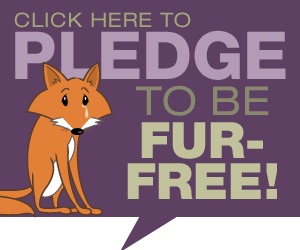 Posted by Ashley Fruno