The Perfect Gift for the Person Who Has Everything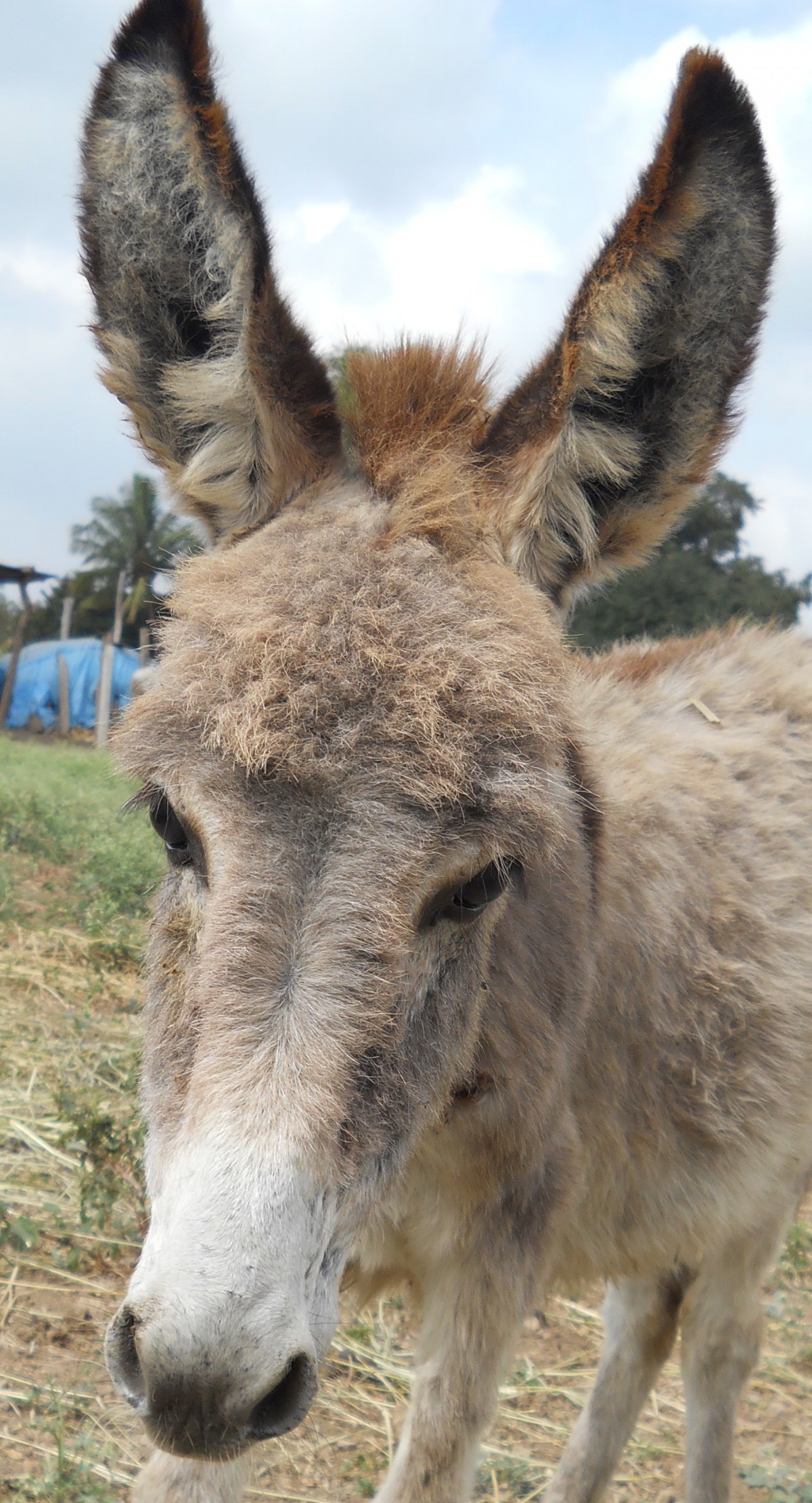 What do you get the man or woman who has everything? Adelaide businessperson Joanna Collins, owner of A Touch of Beauty Spa, gave the gift of a lifetime of happiness to one lucky donkey filly in India – and at the same time, she found a great way to honour her friend Jock Zonfrillo, executive head chef of Penfolds Magill Estate Restaurant, which won the Adelaide Food Award for 2011 Restaurant of the Year.
Recently, veterinary staff with PETA India's Animal Rahat sanctuary for working animals in Maharashtra, India, spotted a donkey who was in severe distress and limping through busy traffic. The Animal Rahat team immediately moved her out of the street and called for the group's animal ambulance. Now safe and recuperating at the organisation's sanctuary, the donkey has become quick pals with another resident donkey named Bondy. The two play like puppies, tease the resident dogs and roll around in their sandpit.
Collins adopted the donkey by agreeing to sponsor the animal's care for a lifetime. In return, she was given the honour of naming the sweet filly. She named the donkey Little Jock after her friend, the equine-loving chef. The support from Collins will enable the Animal Rahat staff to provide Little Jock with a lifetime of food, shelter, and veterinary care. Unlike other "give an animal as a gift" programmes, donkeys, bullocks, sheep and any other animals in Animal Rahat's care never end up slaughtered for meat.
In India, working animals (horses, bullocks, donkeys and camels) and animals on the streets suffer enormously. Animal Rahat attacks this problem with a three-pronged strategy: free veterinary services for working animals, education in local communities on the humane care and treatment of animals and a permanent sanctuary for animals who have been retired from their labours.
"It's an honour to have such a sweet little donkey named after me", says Zonfrillo. "I'm glad to know that there are thoughtful people like Joanna Collins who make a world of difference in animals' lives by providing for their lifetime care."
Having trouble finding the perfect gift for the friend or family member who has everything? Consider making a donation to Animal Rahat, which is currently trying to raise enough funds for two new animal emergency ambulances.
Posted by Jason Baker