Progress: Companies Pull Elephant Polo Sponsorship
In response to a shocking series of videos released last week by PETA showing handlers repeatedly beating elephants at the 2018 King's Cup Elephant Polo Tournament at the Anantara Riverside Bangkok Resort in Thailand, event sponsors Sunraysia, the Campari Group, GROHE, Ecolab, JDE, and Vespa have informed PETA that they'll no longer support the cruel competition, which touts itself as a charity event for elephants.
By withdrawing their sponsorship, these companies have set a positive example for others that still support cruel elephant polo "games."
The only way to make elephants tolerate having humans ride around on their backs for polo games or any other reason is to "break" them first. They're chained or otherwise immobilized and beaten relentlessly with bullhooks or other weapons in a process that can last days or even weeks.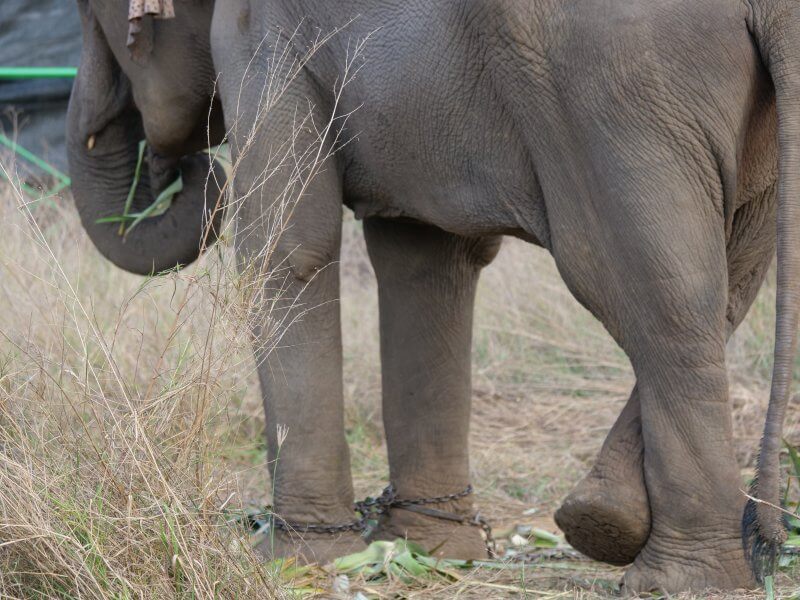 Elephants used for polo, rides, shows, and other forms of "entertainment" suffer tremendously. When not performing, they're typically deprived of everything that's natural and important to them, including the opportunity to walk freely, as they're kept cruelly shackled.
Even after PETA's exposé was released, investigators continued to document that elephants were still being subjected to cruelty. This included beatings and leaving an elephant chained in floodwater all day.
Behind the scenes at #Thailand's King's Cup #ElephantPolo Tournament this weekend. @Anantara_Hotels know we are watching and still they can't leave the elephants alone.

TAKE ACTION: https://t.co/BVeQGkL6Bw pic.twitter.com/0GjFI2O2Tj

— PETA Asia (@PETAAsia) March 10, 2018
BREAKING INVESTIGATION: Investigators just captured more beating during today's #absoluteyou yoga event at #Thailand's King's Cup #ElephantPolo Tournament. ? Absolute shame, @Anantara_Hotels.

TAKE ACTION NOW: https://t.co/teQGjF1Go8 pic.twitter.com/ZTeE1n6hQQ

— PETA Asia (@PETAAsia) March 11, 2018
Tourism company Tiger Tops, the organizer of the International Elephant Polo Competition, recently announced that it would stop hosting the event in order to take a stand against cruelty to animals. In 2011, London-based Guinness World Records Ltd. removed all references to elephant polo from the Guinness World Records books because of the abuse that elephants endure for these events. And following discussions with PETA India, Carlsberg Group withdrew its sponsorship of the Polo Cup.
What You Can Do
Please urge the organizer of the King's Cup Elephant Polo Tournament, the Minor Hotel Group—which owns the Anantara brand—to stop supporting these cruel "games."