Sexy Actor Rafael Rosell Is an Angel for Animals
Filipino actor and heartthrob Rafael Rosell exposes animal suffering in a pro-vegan campaign ad. Top photographer Wesley Villarica shot the otherworldly image at Parallax Studio, and artist Cha Laxamana painted the intricate angel wings.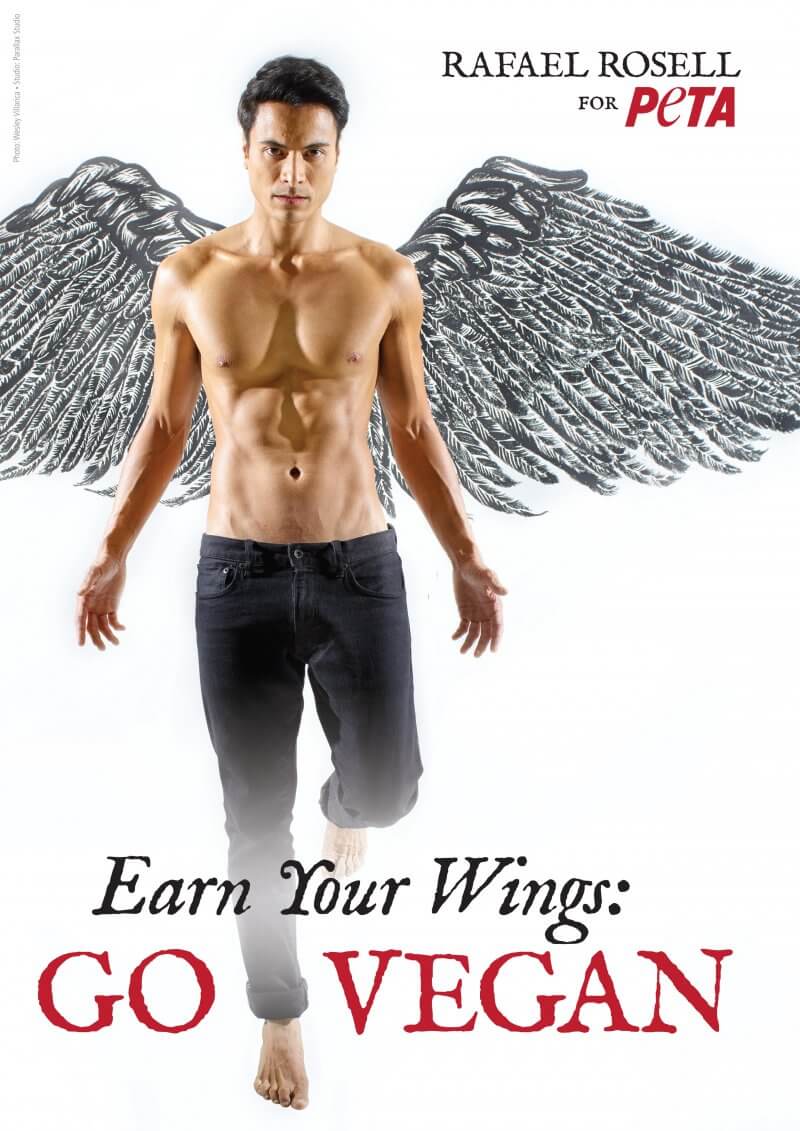 "You don't have to lead a sinless life to become an angel for animals," Rosell says. "You simply need to choose delicious cruelty-free dishes, such as chickpea kaldereta and tofu sisig, which will improve your health, combat climate change, and spare countless animals immense pain and a terrifying death."
In today's industrialized meat and dairy industries, chickens' throats are cut (often while they're still conscious), piglets' tails and testicles are chopped off without any pain relief, and calves are taken away from their mothers within hours of birth. In addition to causing the daily suffering of billions of farmed animals, eating meat and other animal-derived foods has been conclusively linked to an increased risk of suffering from heart disease, strokes, diabetes, obesity, and cancer.
You can help stop cruelty and improve your health by going vegan. For great tips and free recipes to help you make the transition, take the vegan pledge.
Vegan food has never looked sweeter…
Feeling inspired? Check out our How to Go Vegan page for more info:
In the Philippines?